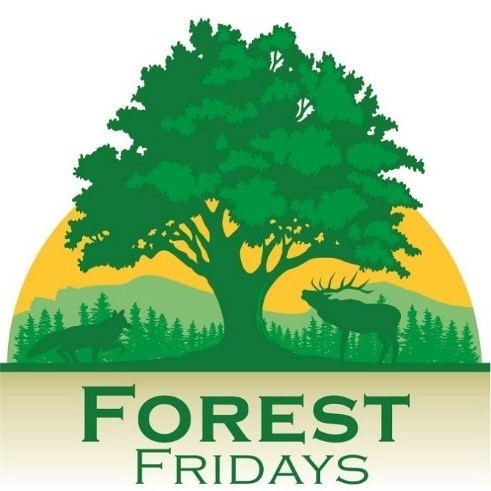 … And the Rest is History
by Ryan Reed
Pennsylvanians are fortunate to live in a state with a remarkably interesting, long, and diverse history. You'd never think it, but our history is etched into some of the most remote state forest wildernesses in the commonwealth. Please read on for examples.
Quehanna Wild Area (Elk and Moshannon State forests)
This area was once the site of an industrial complex leased to the Curtiss-Wright Corporation for jet engine and nuclear research. It was returned to the commonwealth in 1966. A few rundown structures and other infrastructure, now mostly grown over, are still observable today. Despite this former use, the larger area shows negligible evidence of occupation.
McIntyre Wild Area (Loyalsock State Forest)
McIntyre was the site of a 19th century mining town and contains the ruins of its buildings and facilities. The Band Rock Vista provides a spectacular view of the Lycoming Creek Valley, and was where a small band stood and played to entertain the residents of the mining town over a century ago. Through-hikers, hunters, and other present-day adventurers will occasionally notice additional evidence of this time in this remote, 7,500-acre forest.
Pine Ridge Natural Area (Buchanan State Forest)
Pine Ridge Natural Area is a 568-acre tract and part of an area called "Resettlement Lands" that were marginally productive farms purchased by the federal government during the Great Depression to encourage families to "resettle" on more productive farmland. Old foundations, granaries, cemeteries, and apple orchards are still evident today. The abandoned pastures and fields have reforested through pine plantings and natural regeneration of Virginia pine.
Stillwater Natural Area (Delaware State Forest)
This area provided a sanctuary for Union Army deserters and young men evading conscription during the Civil War. They built shacks in the dense growth of the swamp for concealment and shelter. Although these structures are long gone, the wild refuge their builders sought remains in this nearly 2,000-acre wilderness.
Carbaugh Run Natural Area (Michaux State Forest)
This 780-acre area was established to protect several archeological sites. Early Native Americans quarried stone and produced spear points and arrowheads here. Despite modern impacts in the general surrounding area, the Carbaugh Run Natural Area remains an impressive natural spectacle.
James C. Nelson Wild Area (Tuscarora State Forest)
The timber in the 5,345-acre James C. Nelson Wild Area was cut in the early 1900s and removed by a self-acting incline and logging railroad. Later, minerals were quarried to make refractory brick. In 1964, the commonwealth purchased these lands from Kaiser Aluminum and Chemical Company. Except for the remains of the logging railroad and quarrying, there is little evidence of man-made disturbance.
It's always fascinating to contemplate the Pennsylvania of eras long ago, noting where mankind abandons, Mother Nature steps in to slowly erase the marks.  A few relics may persist, but the rest is history.